GOT  Summer Day Camp
Real excitement, fun physical activity and serious skill building. If you are looking for activities for the kids this summer, it does not get any better than this. The Garrahan Off-Road Training summer program kicks of in June.  Happening Wednesdays and Thursday throughout the summer. The camp offers a full day of fun, challenging workouts, skill building exercises and games.
We Pick Up And Drop Off and Provide Lunch and Dinner
We'll help you get your kids there with convenient drop off and pick up location in San Jose area. We also provide lunch and dinner.
Want to Camp?
Space for camping if you want to turn it into an overnight!
Where
Wednesday we will do our workouts at Livermore and riding at Club Moto. Thursday, we will be working out at Los Gatos Creek Trail and riding at 408MX.
Skill Level
These classes can accommodate  a wide range of ability but riders have to have a basic level of experience. It's a great place for novice, intermediate and expert youth riders to take their skill to the next level.
Attention parents!
Please mark your gas cans and motorcycle triangles with names. NO DIRT BIKE STANDS !
Pricing
$225 daily drop in.
$400 per week
**Track fees are included!!
Club Moto: $30 per rider; $5 per spectator.
408mx: $40 per big bike / $35 per mini bike; $5 per spectator.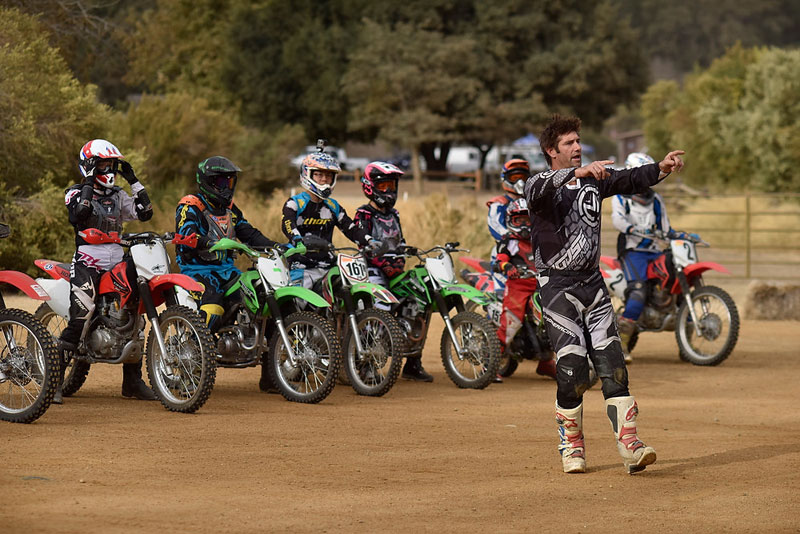 Need more details and information?
Contact Brian directly.
Garrahan Off-Road Training
brian@garrahanoffroad.com
phone 408-857-5884